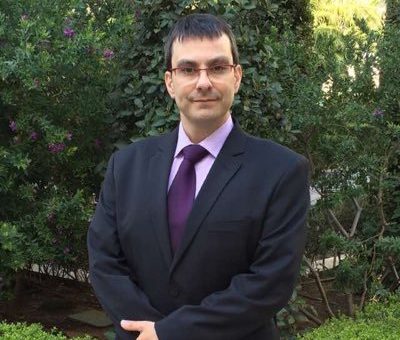 The UJIIndoorLoc is a multi-building & multi-floor database for indoor localization related problems based on Wireless-LAN fingerprinting technology. This database has been used as the core of the indoor positioning system of the Smart Campus applications of the Universitat Jaume I.
WLAN Fingerprint-based positioning systems are based on the Received Signal Strength Intensity (RSSI) from detected Wireless Access Points (WAP). Commonly, two phases are needed: calibration and operation. In the calibration phase, a radio map of the area where the users should be detected is constructed. Later, during the operational phase, a user obtains the signal strength of all visible WAPs that can be detected from user position and the positioning system estimates the position using the information provided by the user and the radio map.
This database contains 19936 samples for calibration and 1111 samples for validation/testing which were taken in three different facilities of the Universitat Jaume I by more than 20 users. We expect that the UJIIndoorLoc database will become the reference database to compare different indoor localization methodologies. In addition, this database can also be of interest in other related research fields.
Detailed information regarding this database can be found in the IPIN2014 contribution cited below.
In this link you can obtain more information and donwload our database.
A subset of the database (50 samples) can be found here.
Terms of use
Anyone can share and use this database.
Please, if you use this database, do not forget to cite the following paper:
UJIIndoorLoc: A New Multi-building and Multi-floor Database for WLAN Fingerprint-based Indoor Localization Problems
Joaquín Torres-Sospedra , R. Montoliu , Adolfo Martínez-Usó, Joan P. Avariento , Tomás J. Arnau , Mauri Benedito-Bordonau and Joaquín Huerta
Fifth International Conference on INDOOR POSITIONING AND INDOOR NAVIGATION (IPIN 2014).
Posted by geoadmin
On 3 October, 2014
0 Comments