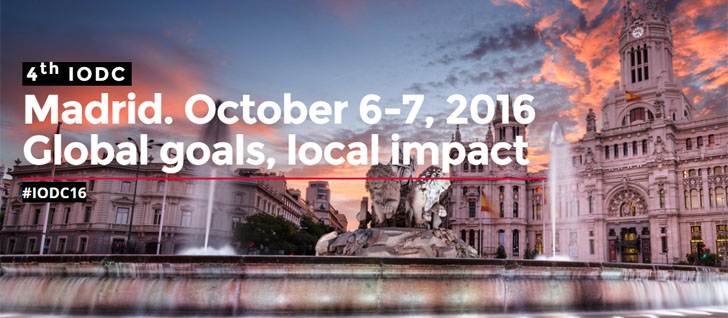 Open Data, Interoperability Challenges and Collaboration, Transparency, Entrepreneurship and Public Policy are the terms to be discussed about during IODC Conference (http://opendatacon.org) which will take place 6th and 7th October,in Madrid.
Madrid will host IODC conference, with some pre-events such as, Open Smart Cities, gathering attendants from around world and Europe, to discuss the impact and future of Open Data. Policy makers, private companies, startups, data journalists and activists will meet around the global goals and local impact of Open Data concept.
Geo-C Spain (http://www.geo-c.eu) will participate in Open Cities Summit (http://opencitiessummit.org/) with a poster related to ESR11 research topic "Multi-scale, multidimensional urban information integration, matching and visualization". Fernando Benítez will present current project advances, methodologies used and will collect data related to the current barriers for open data services in cities.
Posted by geoadmin
On 6 October, 2016
0 Comments