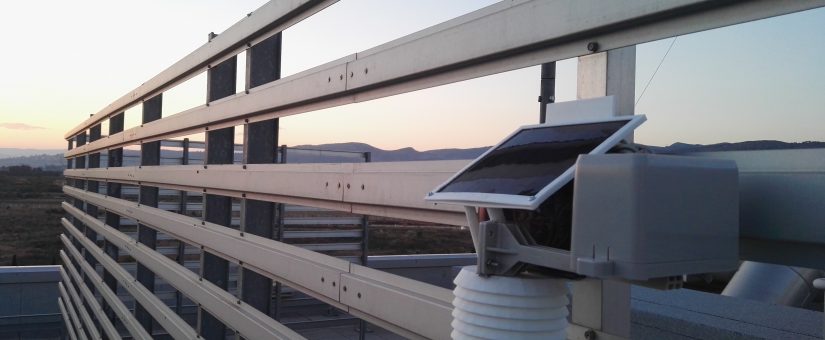 This week has been known the resolution's call for grants from the StartUJI program of Recovery, the aim of which is to develop projects with ownership of the Universitat Jaume I from research results. One of the projects that the financial aid will go is Sense our Environment (SEnviro), from  GEOTEC (Geospatial Technologies research group).
In order to develop projects of concept test or prototype development pursued by the programme aims to increase the value and the possibilities of transfer to the private sector of selected works. The programme will collaborate with up to €40,000 over a maximum of 18 months with the SEnviro project. The main objective pursued by this proposal is to develop a product capable of being marketed for the monitoring of wine-growing farms, with the aim of improving the quality and performance of the production.
This product consists of a platform capable of measuring weather such as temperature, humidity or precipitation events; In addition to other phenomena of quality of the air, as can be gases, particles in suspension or noise. SEnviro is a solution that is intended to highlight recent advances in communication and sensor technologies, applying them to the field of precision agriculture.
The requirement key have been the potential of transfer that possessed. Other aspects which have been taken into account in the selection process and, therefore, that the SEnviro project compliance, are the commercial feasibility, the maturity of the result of investigation, the degree of adjustment of the project to the valuation of technology, feasibility, and, finally, the probability that the results may be susceptible to be protected by any mechanism of intellectual property on behalf of the UJI.
Posted by geoadmin
On 21 December, 2016
0 Comments