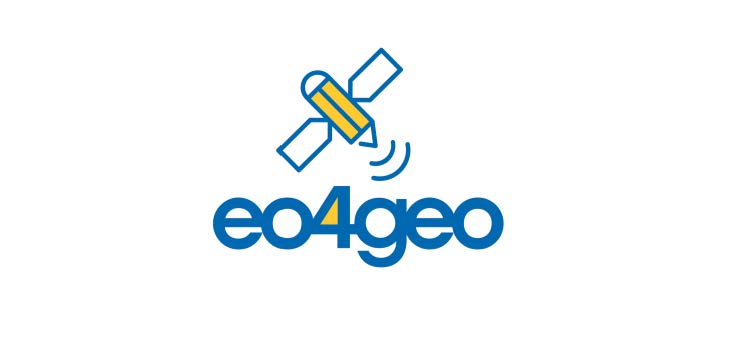 Nos complace informaros del inicio del proyecto EO4GEO (www.eo4geo.eu), una estrategia innovadora para el desarrollo de habilidades y el desarrollo de capacidades en el campo de observación de la Tierra (EO) y Geoinformática (GI), que respalda el consumo de datos provenientes de Copernicus.
Este sector está evolucionando rápidamente debido a los avances tecnológicos, una mayor colección de datos abiertos (como Copernicus) y una base de usuarios más amplia. La evolución requiere la adaptación del entrenamiento EO / GI para igualar las habilidades demandadas en el mercado.
Teniendo en cuenta vuestra experiencia y posible interés en la iniciativa, os pedimos que nos ayudéis a preparar a los profesionales de EO / GI para el futuro.
Dos encuestas sobre el suministro en Capacitación y Educación y la demanda de habilidades en el sector EO / GI están disponibles en: www.eo4geo.eu/surveys
En caso de que proporcionéis cursos de capacitación relacionados con EO / GI, os pedimos que completéis la encuesta sobre el suministro de capacitación. El objetivo de esta encuesta es individualizar y analizar la oferta de formación EO / GI a nivel europeo / nacional.
En caso de que estéis trabajando en el sector EO / GI (en una organización privada, pública o académica), os pedimos que completéis la encuesta sobre la demanda de habilidades en el mercado. Los objetivos de la encuesta de demanda son comprender mejor las demandas de la fuerza de trabajo profesional actual y destacar las habilidades requeridas en el sector EO / GI en el futuro.
Las encuestas estarán abiertas a todos los interesados ​​hasta el 16 de mayo.
Por favor, enviad este mensaje a vuestros colegas y a cualquier organización que pueda estar interesada en contribuir a nuestras encuestas.
Muchas gracias por vuestra colaboración!
– – – – – – – – – – – – – –
We are pleased to inform you about the start of the project EO4GEO (www.eo4geo.eu), an innovative strategy for skills development and capacity building in the Earth observation (EO) and Geoinformatics (GI) field, supporting Copernicus user uptake.
This sector is rapidly evolving due to technological advances, a larger collection of open data (as Copernicus), and a broader user base. The evolution requires the adaptation of EO/GI training for matching the demanded skills on the market.
Considering your expertise and potential interest in the initiative, we kindly ask you to support us in making EO/GI professionals ready for the future!
Two surveys about supply on Training and Education and demand of skills in the EO/GI sector, are available for your contribution at:
In case you are providing EO/GI related training courses, please complete the survey on the supply of training. The objective of this survey is to individuate and analyse the EO/GI training offer at a European/National level.
 In case you are working in the EO/GI sector (in a private, public or academic organization), please complete the survey on the demand of skills on the market. The objectives of the demand survey are to better understand the demands of current professional workforce and to highlight skills required on the EO/GI sector in the future.
The surveys will be open to all stakeholders until May 16th.
Please forward this message to your colleagues and to any organization you might think interested in contributing to our surveys.
Many thanks in advance!
Posted by geoadmin
On 9 April, 2018
0 Comments