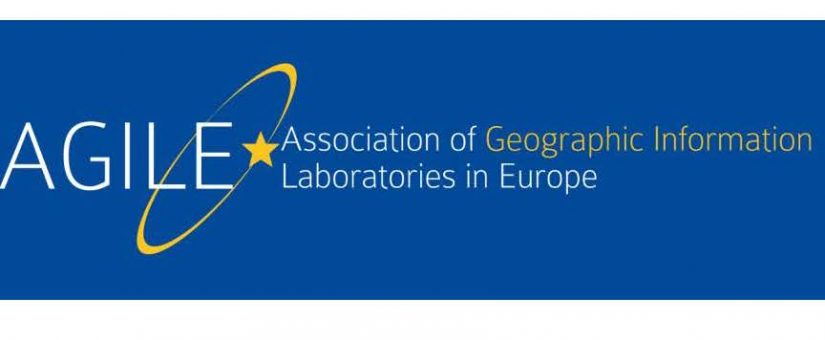 As every year GEOTEC is pleased to participate actively in AGILE Conference. 21st edition of AGILE Conference will take place in Lund (Sweden) between 2018 June 13-15. Some papers have been accepted for short paper session.
Brain Drain or Brain Gain?  Insights from an Erasmus Mundus Masters Program, authored by Christoph Brox, Sven Casteleyn, Christian Kray, Marco Painho, Joaquin Huerta and Werner Kuhn
Mapping cyclists' routes: involving citizens in collecting open cycling data, authored by Diego Pajarito, Suzanne Maas, Maria Attard and Michael Gould
Some others will be presented at Poster session
SEnviro for Agriculture: An IoT full stack for monitoring vineyards – Early steps, authored by Sergi Trilles, Alberto González-Pérez, F. Javier Zarazaga-Soria and Joaquín Huerta
The deployment of a generic user-oriented participatory sensing framework in a real-world context, authored by Manh Khoi Ngo and Sven Casteleyn
Besides papers presentations, GEOTEC will be also present in three of the foreseen workshops to be held June 12th, just before the Conference.

RR@AGILE: Reproducible Research Publications At AGILE (http://o2r.info/reproducible-agile/), is a workshop designed to introduce interested scientists to reproducible research and to give hands-on guidance on how to increase reproducibility of their work. This workshop has been organised by GEOTEC member Carlos Granell, toghether with Daniel Nüst, Markus Konkol – University of Münster, Germany;  Frank Ostermann, Valentina Cerutti – ITC, University of Twente, The Netherlands; Barbara Hofer – University of Salzburg, Austria, and Rusne Sileryte – TU Delft, The Netherlands
Participants are required to register until April 22 2018 on the AGILE conference website
2nd AGILE Workshop Open Data for Open Cities – OD4OC:  The reuse of open data through spatial analysis (http://opendata4opencities.uji.es/) will discuss about what open data means while focusing on how cities can improve the reuse of published data through analysis use cases. This workshop has been organised in the context of GEO-C project, having Joaquín Huerta, Michael Gould and Fernando Benítez from GEOTEC, in conjunction with 

Adeoluwa Akande

, Marco Painho, Pedro Cabral and Fernando Santa from Universidade Nova de Lisboa (Portugal).
Deadline for papers: 12th April 2018
Posted by geoadmin
On 10 April, 2018
0 Comments