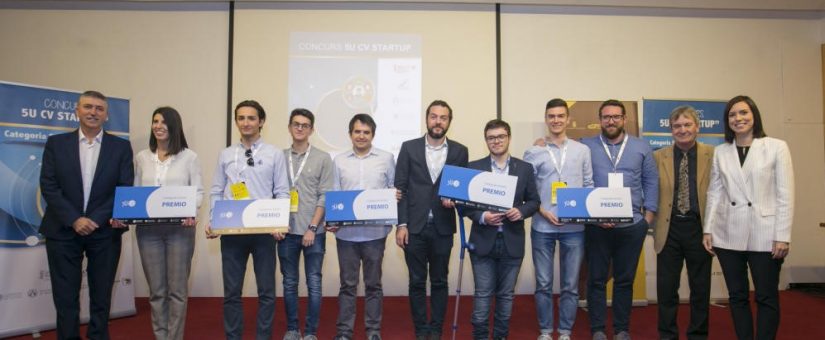 Yesterday our college Sergi Trilles realized a pitch elevator about the project SEnviro in Gandía (Valencia) during the Focus "Pyme y emprendimiento" event. The proposal developed by Alberto Gonzalez and Sergio Trilles competed with 15 different ideas from each of the Valencian public universities. SEnviro won the contest in the Junior category of 5UCV StartUP contest.

This contest was created to mix the entrepreneurial talent and business projects of the Valencian Community. The five Valencian public universities hold the '5UCV STARTUP' contest, sponsored by the academic institutions and the Generalitat Valenciana, with the main goal of supporting and strengthening the entrepreneurial spirit in the university environment.
We would like to congratulate Alberto & Sergi, keep pushing!!
Posted by geoadmin
On 24 October, 2018
0 Comments