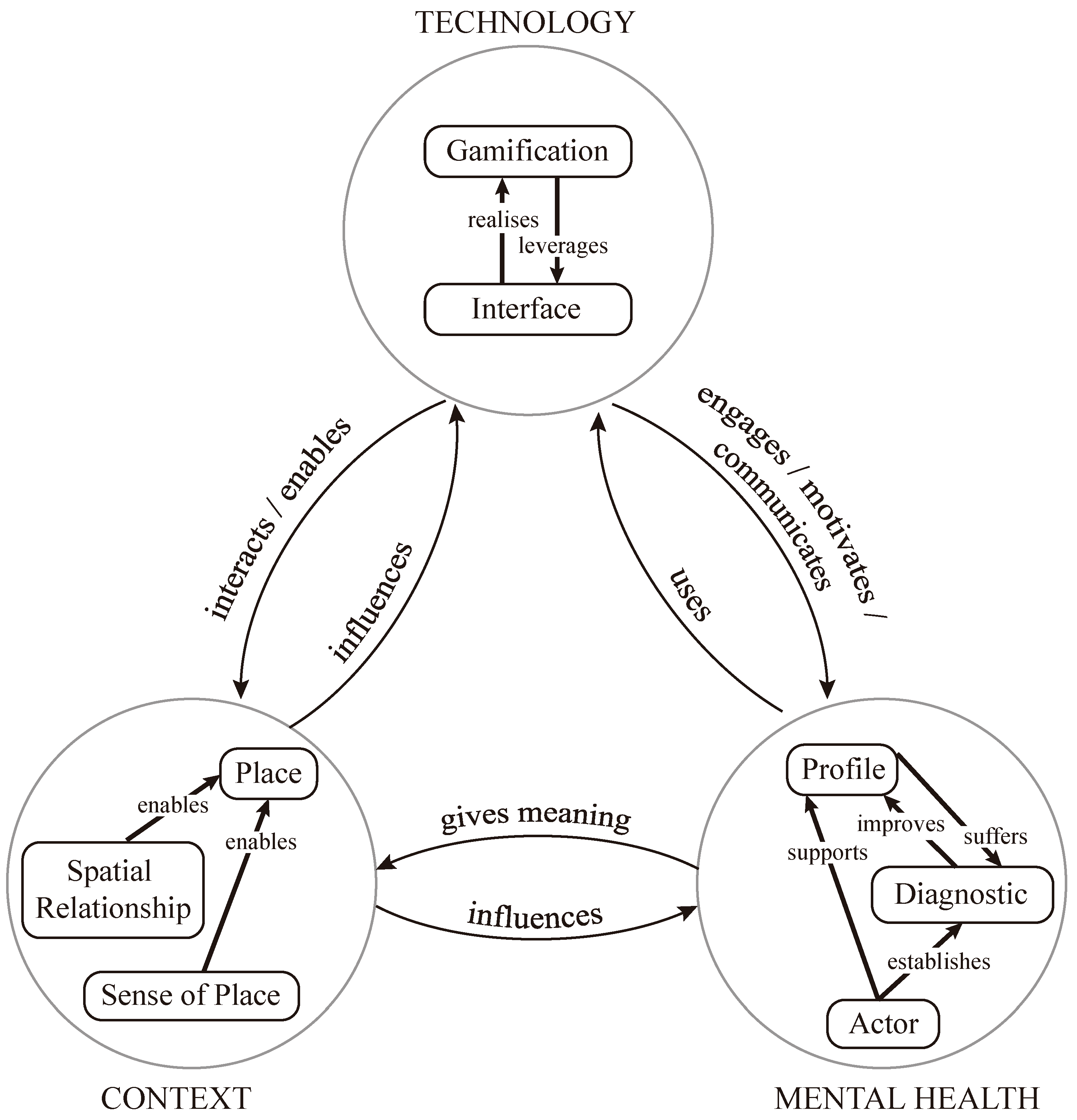 Our colleagues Nacho and Carlos have published a new paper as part of the Nacho's PhD thesis. The paper is entitled "Considerations for Designing Context-Aware Mobile Apps for Mental Health Interventions" (https://doi.org/10.3390/ijerph16071197). The paper, rather than being a technical paper, which will follow soon, sheds some light on the type and variety of dimensions and factors that must be considered to successfully design context-aware mobile applications in which location is key, to be part of psychological interventions for mental disorders. Taking as a starting point the three areas of knowledge –Technology, Context, and Mental Health–, the paper combines various qualitative research methods to come up with a set of relevant dimensions, discusses the relationships between them, and finally draws a series of considerations for the particular application domain of mobile interventions for mental disorders. This is indeed a big step towards Nacho's PhD!
This paper is open access and the abstract is:
This work identifies major areas of knowledge and proposes a set of relevant dimensions by area that must be taken into account in the design and delivery of context-aware mobile applications for mental health interventions. We argue that much of the related research has focused only on a few dimensions, paying little or no attention to others and, most importantly, to potential relationships between them. Our belief is that the improvement of the effectiveness of mobile interventions to support mental health necessarily implies that developers and therapists comprehensively consider the interaction between the proposed dimensions. Taking as a starting point the three areas of knowledge (Technology, Context, and Mental Health), we re-examine each area to identify relevant dimensions, discuss the relationships between them and finally draw a series of considerations. The resulting considerations can help therapists and developers to devise, design, and generate custom mobile applications in a way that increases the motivation and engagement of patients and, therefore, the effectiveness of psychological treatments.
Full citation:
Miralles, C. Granell (2019) Considerations for Designing Context-Aware Mobile Apps for Mental Health Interventions. International Journal of Environmental Research and Public Health, 16(7), 1197, doi:10.3390/ijerph16071197
Posted by geoadmin
On 23 April, 2019
0 Comments