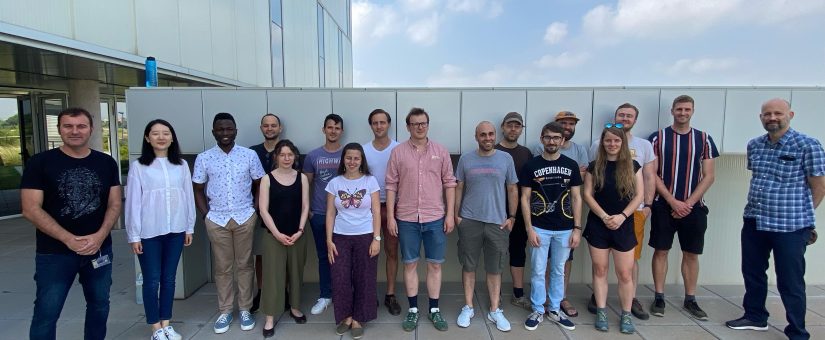 During the last month there has been a lot of activity for GEOTEC members in the context of AGILE, the Association of Geographic Information Laboratories in Europe. What follows, in chronological order, is a brief account of what we did
First, GEOTEC members were part of the Reproducibility Committee of the AGILE 2022 conference, which aimed to carry out reproducibility checks of the accepted full papers. Some of the 2022 AGILE papers have an AGILE reproducible badge and a reproducibility report associated. In addition, this year the reproducibility reports have contributed to the CODECHECK initiative, whose goal is to carry out independent execution of computations underlying research articles. Again, special thanks go to Daniel Nüst, who guided us in this process as a Chair of the Reproducibility Committee of AGILE 2022.  
Second, GEOTEC organised and held the 6th AGILE PhD School from June 1st to June 3rd in Castellón. This year's school theme was "make your work more open and reproducible". In total, 15 participants attended the PhD School, from 7 countries (4 GE, 3 UK, 3 CZ, 2 RS, 1 NL, 1 GR, 1 ES). To complete the internacional gathering, 3 facilitators joined the event: Vicente Beltrán (UJI), Frank Ostermann from University of Twente and Carlos Granell (UJI).
During the first day of the event, the content was focused on training for academic presentation/pitching. Professor of English Studies Vicente Beltrán showed tips and tricks for participants to develop a 3-minute thesis presentations. On the afternoon, each one pitched his/her doctoral thesis using one single slide in 3 minutes maximum. Great challenge!
Frank Ostermann and Carlos Granell were the two facilitators of the next two days, bringing the discussion on reproducibility & replicability in GIScience to the forefront. Lectures, open discussions and debates were indented to engage participants and better understand what Open Science meant for participants' work, their concerns and barriers, as well as the impact and benefit of adopting reproducible research practices for their future careers.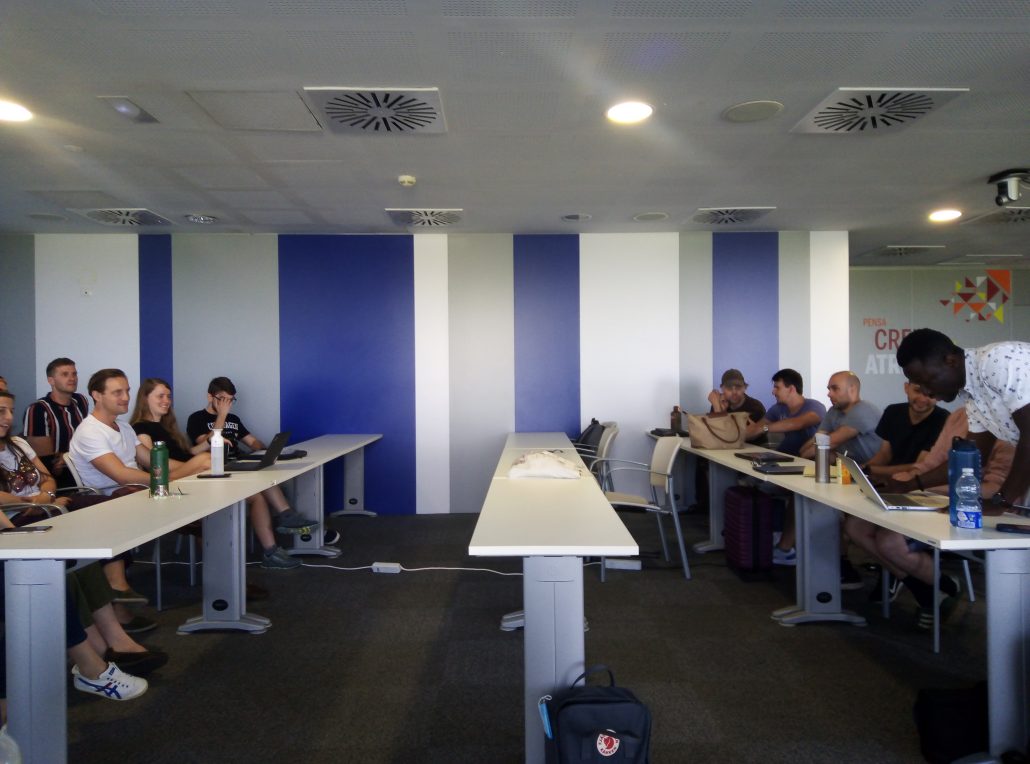 Third, GEOTEC was part of the organisation of the first AGILE Workshop on Replication in Geospatial Research. Frank Ostermann led this half-day workshop at the AGILE 2022 conference, held in Vilnius (Lithuania) on 14 June. Before going into details, Frank introduced the concept of "reproduction" in the realm of previous AGILE workshops and the AGILE and GIScience conference papers analyses, before going into a common understanding of replications in GIScience. The workshop did attracted a few participants, maybe because replication is still seen less attractive and necessary for many AGILE authors. We hope these perceptions change in the future.
Posted by geoadmin
On 15 June, 2022
0 Comments