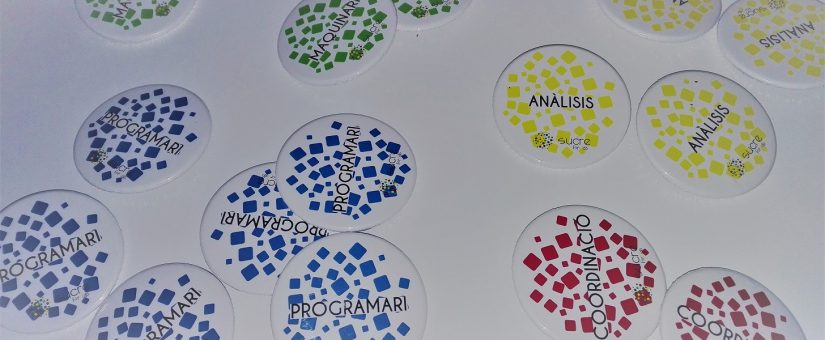 Like last year, Sergi and Carlos participated in the "Practica l'UJI" programme for the promotion of computer science studies at UJI addressed to high school students. A total of 98 high schoolers went through this workshop "Creation and programming of electronic devices", in which students were able to familiars and use the web tool of visual programming SUCRE4Kids, for the programming of sensors and actuators in an Arduino microcontroller. Each group carried out a guided project and a free project. Some of the free projects were really creative and imaginative (see photo below)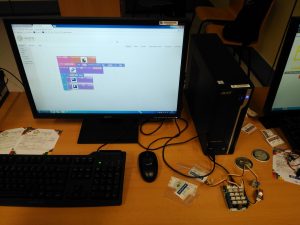 As a novelty compared to the previous year, we have put much interest in social interaction and group work by assigning roles for each member of a group. We have created a custom badgets to differentiate each role! (see photo). In fact, the assignment of roles seems a minor aspect, but it turned out to be a key intervention to emphasize social interaction and responsibility to carrying out the tasks delegated to each member of the group.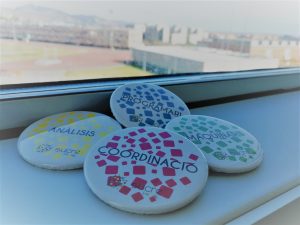 The results of these two years of application of the SUCRE4KID workshop will be described in an article for the Spanish Conference on University Teaching of Computer Science (Jornadas Nacionales sobre la Enseñanza Universitaria de la Informática – JENUI 2018, http://jenui2018.uoc.edu/), which will take place in Barcelona next July .
Posted by geoadmin
On 23 January, 2018
0 Comments