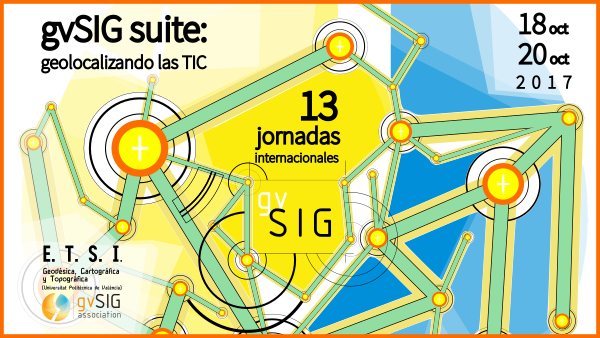 13th International gvSIG Conference starts today in Valencia, until the October 20th.
Along its longstanding life, 1st gvSIG conference took place in 2005, gvSIG conference is an annual meeting that joins not only GvSIG' specialists and, but also other researchers working with GIS technologies.
In its 13th edition the program has been prepared under the slogan "gvSIG Suite: Geolocating ICT", and UJI once again collaborates with the gvSIG association.
GEOTEC researchers will attend the conference in order to be aware of the last advancements regarding gvSIG.
Check out the program at: http://www.gvsig.com/en/events/gvsig-conference/13th-international-gvsig-conference
Posted by geoadmin
On 18 October, 2017
0 Comments